2020 and 2021 have been challenging for business owners.  However now that the COVID pandemic is easing in the U.S. and legislators are opening things up again, it is time to sit down and really plan ways to grow your business.  If your sales have hit a plateau because of the pandemic, here are some tips to help your business grow in 2021.
Marketing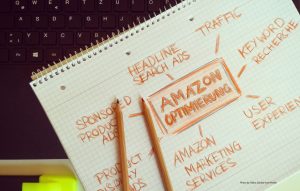 In order to develop a successful and effective marketing campaign, business owners need to focus on a message and approach which are pertinent to the problems they are trying to solve.  The process involves pinpointing your target markets and choosing the right tools.  To do so, it is important to understand your target customers and understand their needs, making sure your products and services meet them.  You can gain insight into your customers by personalizing your services and encouraging them to provide you with feedback.  Some ways this can be done is through customer feedback surveys, social media, email and customer contact forms, exploratory customer interviews, on-site activity, and instant feedback from your website.
Products and Services
If you find that your products and services are not attuned to your target customers' needs, it is time to develop some new ones.  These are the lifeblood of all businesses.  Investing in new development is crucial to business growth and profitability.  However embarking on the development process is risky.  It needs considerable planning and organization and it is important to establish cost controls early on.
Every product has a life cycle that goes from development to introduction, to growth, maturity, and decline.  Identifying where your products are in the lifecycle is a key factor to profitability.  You can extend the lifecycle of a product by increasing promotional spending, making minor innovations like adding features, or finding new markets.  However, this just delays a products' decline.
Ideally a business should always have new products in the works to introduce when another declines.  There are some important factors to consider when developing new products and services.  Will the new product meet customer specifications and be better than alternatives offered by competitors?  How technologically feasible is the product or service- as in can you meet design, resource, and manufacturing requirements?  Are you clear about what you hope to achieve with the new product or service?  Does it meet the strategy outlined in your business plan, meet your target audience's needs, and play to your business' strengths?
It is important to consult with members of your team to stay on top of development plans and seek views of suppliers and other business associates.  Ask your best customers what they think of your plans.  Be sure to consider the environmental impact of your plan and look beyond the new products' or services' immediate potential and consider the long term.  Product testing can be vital in most industries.  You then need to establish a price strategy and plan the new product/service launch.  Consider what selling channels you plan to use which affect your promotional spending and distribution costs.  The more risks you pre-plan for, the better your position.
Customer Service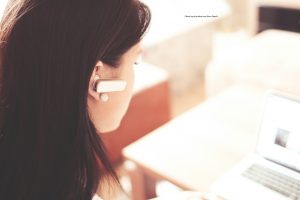 About 96% of American businesses close their doors within 10 years.  One of the contributing problems is poor customer service.  Great customer service programs are vital to the life of a business.  They should focus on treating customers well, answering questions, and exceeding expectations.  This approach helps businesses engage customers and build strong relationships.  Keeping loyal customers is cheaper than finding new ones.  Research shows that it costs about 5 times more to find new customers than retain old ones.  Satisfied customers become devoted buyers when a business is trustworthy and provides good customer service.  Loyal customers provide positive endorsements and good online reviews that can help businesses strengthen their brand.  Employees want to work for businesses that appreciate worker contributions, encourage new ideas and treat customers fairly.  When people work for an employer that provides good customer service, they are more engaged in their work.  They become advocates for the business.  As we all know, "The customer is always right."
Networking to Grow your Professional Client Base
People do business with people they know, like, and trust.  Companies don't make decisions, people do.  Your professional network can open doors for you that otherwise could not be opened.  It's who you know that is important for career advancement and business development.  Networking is not just about exchanging business cards and connecting on LinkedIn.  It is most valuable when long-lasting, mutually beneficial relationships are formed.  These relationships take time to build so be patient.  You can learn a tremendous amount from people in your network who have experience and expertise.  Share your expertise and ideas, and build a reputation as someone who is talented, helpful, and valuable so people will want to meet you and stay in touch with you.
It is vital to stay visible and meet people by attending conferences, events, and joining organizations.  Reach out to people directly through personal interest groups, intramural sports leagues, classes and workshops, parties, happy hours, alumni associations, Twitter, and LinkedIn groups.  Social media is a crucial link to networking and to remain relevant in today's world.  It is a powerful tool to promote your business to potential customers and gain valuable insight through 'social listening.'  Social media can help you to build your business profile and attract new customers.  Stay in touch with people you like, follow up on emails, and be a good listener.  Ask for introductions and for advice.  Build a reputation as someone who delivers on their promises and is persistent, and people will want to stay in your network.
Hiring the Right Employees        
In order to run a successful company, employers need to attract and recruit exceptional talent.  Having a collection of skilled employees ensures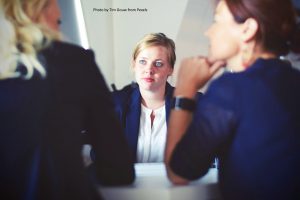 that businesses can service all their clients' needs and provide them with the perfect product.  To find the right employees, start with job benchmarking.  A detailed job description listing the traits needed to accomplish the job will save the time and money of hiring the wrong employee for the job.  Even if a candidate doesn't have the exact hard skills (like working with a specific technology), they may have the soft skills and applicable experience.
While talent is important, so are a person's character, work ethic, and attitude.  To better determine how a candidate is as a person, ask questions that go beyond their work knowledge.  Questions such as what they would do in certain situations that pertain to their co-workers, their boss, and work conflict will help employers understand the type of person they are bringing into the company.  Pairing the interviewing process with a personality test, a skill-based questionnaire, or some other sort of exercise to go beyond the standard process is also a good way to see all aspects of a potential employee.  Besides the usual paths of finding employees such as Indeed, advertisements, career fairs, and agencies, try asking your current employees for referrals and to spread the word about an opening.  Try targeting employees through social media like Facebook, partnering with nonprofits, and looking to colleges and university graduates.  For some businesses, hosting their own hiring event can bring in talent.
Creating and maintaining a successful business is hard work and requires that you adapt to the times while organizing things as you go.  By being passionate and working through these strategies, your business can grow and reach or exceed your revenue goals.