Networking is defined as the action or process of interacting with others to exchange information and develop professional or social contacts.  It allows us access to opportunities we might not be able to find on our own.  For many successful individuals, the causes have largely been contributed to the strong networking channels they have created throughout their career.  People utilize networking for different reasons depending on their line of work.  Here are five powerful reasons why networking is essential.
New Ideas
Success in a career can be largely attributed to the pool of information or ideas people have garnered over the past.  Networks foster a trade of ideas creating long-term relationships and mutual trust.  When we receive new ideas, it helps us in our careers by making us noticeable and also helps our workplace to succeed with new ventures.
New Opportunities
When people are noticed in the workplace, it creates a pathway for new opportunities.  It can enable us to meet the right clients or even meet people that are superior to our career level, creating a stepping stone that can change our future for the better.  Networking has the potential to provide us with insight into different fields, information on what potential employers look for, and advice on how we can improve professionally.  For small business owners, networking helps to form relationships with others, in like or related fields, that help to expand their business' ability to find new customers and partners.  It helps our businesses grow by making them well known to others.
Support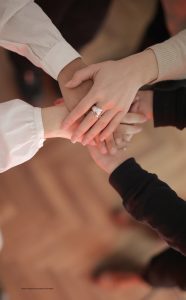 We have all gone through times in our careers where we have reached some hurdles, possibly due to lack of information, financial aid, or support from superiors.  Networking with high profile individuals from the same career path can serve as support when you are in a career glitch.  These individuals can help us manage our challenges by either giving us advice or linking us to the right financial support.
Resource Library
A networking contact serves as a resource library for information.  They can provide us with updated information on the latest career trends relevant to our jobs.  This network resource is there to tap into whenever the need arises.  It is better than a website for addressing certain questions we need answers to quickly.
Growth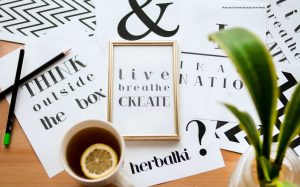 People who are at the top in their fields are where they are as a result of the status they have gained through networking.  The contacts we keep are largely attributed to our success.  They influence growth in our status and pave the way for better opportunities in our careers.  The development we achieve through these connections helps us increase our self-confidence and self-esteem.  It gives us an opportunity to excel during job evaluations as well as during interview sessions for a new position.  These networking connections are very powerful!
P.O.W.E.R. recognizes the importance of networking and has designed www.powerwoe.com as a networking site to meet people and exchange ideas.  In addition, P.O.W.E.R. features virtual networking meetings bringing people together for discussions.  Our next virtual networking meeting will be held on September 30, 2021.  With all of the amazing advantages of networking outlined above, why wait another minute?  Plan to join us for this virtual networking event.  We have nothing to lose and everything to gain!