Sue Phillips Discusses the Magic and Healing Powers of Scent and Tells About Repositioning to Increase and Expand Your Business.
About The Guest: Sue Phillips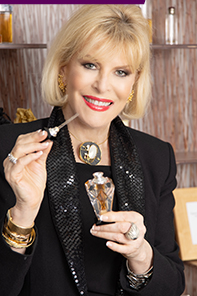 In this episode, I talk with Sue Phillips, a fragrance and branding expert.  Sue talks about how she began her career in the world of fragrance and how she became an expert.  She discusses the magic and healing powers of fragrance.  Sue Phillips tells us about repositioning her company and how that expanded her business, along with how she decided to branch out to corporations and other groups with presentations and motivational speaking.  She gives advice to people who might be interested in creating custom fragrances.  Sue gives us some names of famous clients that wear her custom blended fragrances.  She talks about her book, "The Power of Fragrance" and tells us what the word power means to her.
Sue Phillips is the founder of Scenterprises Inc., a luxury house of fragrance.  She creates custom fragrances for men, women, corporations, groups, as well as presenting Fragrance Bars for large off-site corporate events, parties, and fund-raising events.  With over 30 years' experience, she is a fragrance and branding expert and SCENTREPRENEUR®.  Ms. Phillips created and developed TIFFANY perfume, Society by Burberry, and many others, and has created signature scents for many of the rich and famous.
To read more about Sue Phillips go to:
About The Host: Tonia DeCosimo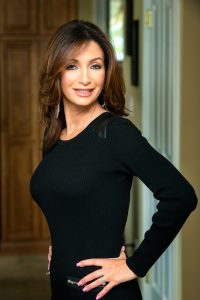 Tonia DeCosimo is the founder of P.O.W.E.R.- Professional Organization of Women of Excellence Recognized and editor-in-chief of P.O.W.E.R. Magazine. She is also an author, columnist, entrepreneur, and women's empowerment advocate. With 30 years in the publishing and advertising business, Tonia enjoys listening and learning from powerful women. She believes that their hard work and dedication deserves acknowledgement and recognition. One of Tonia's passions is to inspire and empower women and help them become their best.