Sculptura® Figure Enhancing and Body Contouring Premium Dress System
About The Guest: Lidia Szczepanowski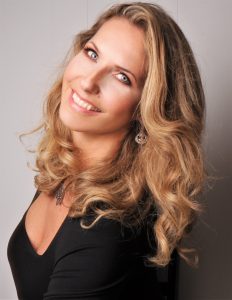 In this episode I talk to Lidia Szczepanowski, litigation attorney, media producer and host, keynote speaker, a black belt in karate, beauty queen, and founder of the National Organization for Women's Safety Awareness.  We discuss the move to her newest endeavor as a business fashionista inventing the SCULPTURA® dress system.  She gives us tips on starting a new business, making the right connections, failures, and valuable lessons.  She tells us how her dresses differ from others on the market and where to purchase them.  Lidia also discusses balancing her personal and professional life and what power means to her.
Lidia Szczepanowski, Esq. exemplifies the real-life embodiment of success, independence, entrepreneurship, and glamour.  She has acquired a plethora of knowledge over the years as a litigation attorney, businesswoman, media producer and host, keynote speaker, black belt in karate, and beauty queen.  Her latest achievement, the creation of her patented Sculptura® figure enhancing and body contouring premium dress system, is a physical manifestation of the decades of unique experiences and useful information she picked up along the way.
Lidia began her journey as the child of working-class Polish immigrants.  Overcoming many economic and personal challenges, she refused to accept adversity as an excuse to settle for second best.  She received a B.B.A. in International Business from Hofstra University and a J.D. from St. John's University School of Law.  She interned in the U.S. District Court for the E.D.N.Y. and the New York State Appellate Division and ran her own law firm for over two decades.  Lidia formed Everything Lidia Inc., a multi-media lifestyle enterprise that celebrates smart, stylish, stiletto clad women who are passionate about designing a meaningful, fulfilling, successful, and fabulous life, so she can continue to build on her inspirational message that is directed at women of all ages who believe in "Getting, Having & Enjoying It All™."  Among many accolades, Lidia was selected twice by Long Island Business News as one of Long Island's Top 50 Most Influential Women in Business and was awarded a prestigious Folio Award for being "Best Corporate Communicator" by The Fair Media Council.  She was proudly featured in P.O.W.E.R. Magazine.
To read more about Lidia Szczepanowski go to:
About The Host: Tonia DeCosimo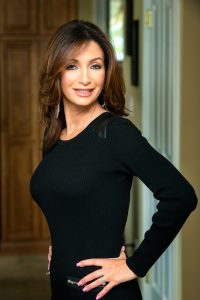 Tonia DeCosimo is the founder of P.O.W.E.R.- Professional Organization of Women of Excellence Recognized and editor-in-chief of P.O.W.E.R. Magazine. She is also an author, columnist, entrepreneur, and women's empowerment advocate. With 30 years in the publishing and advertising business, Tonia enjoys listening and learning from powerful women. She believes that their hard work and dedication deserves acknowledgement and recognition. One of Tonia's passions is to inspire and empower women and help them become their best.