Successful Entrepreneur, Marcie Manfredonia-Siciliano, Discusses How to Develop and Manage Multiple Businesses.
About The Guest: Marcie Manfredonia-Siciliano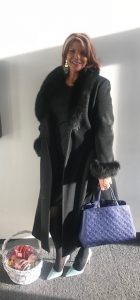 In this episode, I talk with Marcie Manfredonia-Siciliano about her multiple successful businesses and her advice about running them without spreading herself too thin.  She tells us about why she decided to start a business in a male-dominated field and then chose to start two others that are about health and well-being.  Marcie discusses why her candles are unique and her motivation to enter the CBD market. She explains one strategy that has helped her to grow her businesses and defines what the word power means to her.
Marcie Manfredonia-Siciliano is an amazing woman who has overcome many difficulties and created three successful businesses.  After losing both her parents and struggling, Marcie became more determined to ensure her children were not faced with the same financial burdens she had once faced.  She started an exterior cleaning company, and over 25 years' later, Nationwide Maintenance & General Contracting is a successful woman-owned minority business.  Marcie also found time to tap into her creative side and started Custom Candle Co., a candle and specialty gift store with locations in White Plains and in Bedford Hills, New York specializing in unique soy candles.  Marcie has also created her company CBD Live Natural which offers a full line of CBD products, including organic items.
To read more about Marcie Manfredonia-Siciliano go to:
About The Host: Tonia DeCosimo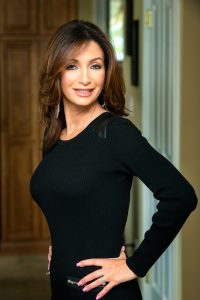 Tonia DeCosimo is the founder of P.O.W.E.R.- Professional Organization of Women of Excellence Recognized and editor-in-chief of P.O.W.E.R. Magazine. She is also an author, columnist, entrepreneur, and women's empowerment advocate. With 30 years in the publishing and advertising business, Tonia enjoys listening and learning from powerful women. She believes that their hard work and dedication deserves acknowledgement and recognition. One of Tonia's passions is to inspire and empower women and help them become their best.