Viki Zarkin speaks frankly about her battle with breast cancer, women's health and her new book, "I Am The One: How a Lunge Across a Room Launched a Woman's Fight Against Cancer." 
About The Guest: Viki Zarkin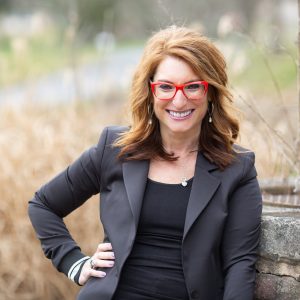 Every woman should listen to this episode! Viki Zarkin talks candidly about how her battle with Stage 4 metastatic cancer inspired her to become a motivational speaker and coach to help women. She explains the importance of preventative healthcare for women and shares the practical advice she learned since her diagnosis. An inspiration to all women, Viki talks about her new book, "I AM THE ONE," which is it is not only a story about cancer, but a tale of community, support, family and friendship. She shares her vision for the future of women's healthcare and talks about why it is so important for women to get regular check-ups. Most importantly, Viki urges women to trust their instincts about their own bodies.
With over 12 years' experience, Viki offers motivational speaking and cancer coaching on a national level.  She has recently formed a new organization to change the face of women health.  "Lunge for Healthcare" was born to educate women to follow their instincts when it comes to their healthcare and to educate doctors to listen first and diagnosis second.  Viki has been honored by Power Magazine as a Woman of Distinction and awarded Motivational Speaker of the year 2021 by IAOTP (International Association for Top Professionals). Recently, she was showcased on the famous Reuters Billboard in Times Square in New York City. Viki is a proud member of Dr Shirlene's Authors and Speakers Mastermind group.  She has been on multiple podcasts, including Scotty MacGregor's "You Can Make a Difference," was recently featured on Pamela Kuhns radio show and given a full page spread in the Patriot Newspaper.
For further information, please contact www//[email protected] and https://iamtheone.com/.
About The Host: Tonia DeCosimo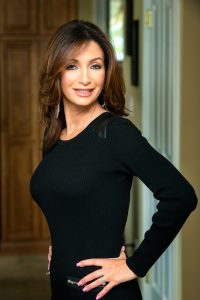 Tonia DeCosimo is the founder of P.O.W.E.R.- Professional Organization of Women of Excellence Recognized and editor-in-chief of P.O.W.E.R. Magazine. She is also an author, columnist, entrepreneur, and women's empowerment advocate. With 30 years in the publishing and advertising business, Tonia enjoys listening and learning from powerful women. She believes that their hard work and dedication deserves acknowledgement and recognition. One of Tonia's passions is to inspire and empower women and help them become their best.