Podcast Guru, Michelle Abraham educates us on everything about podcasts and explains what we need to do to create and launch them successfully
About The Guest: Michelle Abraham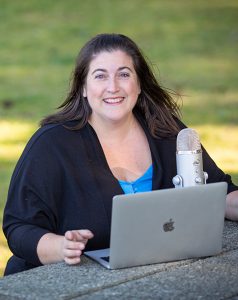 In this episode, I talk with international speaker, podcast host, podcast producer, and author, Michelle Abraham about the phenomenon of podcasts.  She tells us how she got involved in this field at its early stages and how podcasts have become such an important marketing tool.  Michelle explains how her company Amplifyou will make, market, manage, and monetize your podcasts.  She also discusses how her website, MyPodcastCoach.com will teach you how to create your own.  She discusses her "off the grid" lifestyle and tells us what the word power means to her.
Michelle Abraham is an international speaker, podcast host, podcast producer, and author of the upcoming book, "The Profitable Podcast."  In 2020, Michelle was voted #16 of the top 50 Moms in Podcasting by Podcast Magazine.  Business From The Heart awarded her Entrepreneur of the Year.  She is the founder of Amplifyou where her team specializes in 'done for you' podcast services for entrepreneurs with a big vision and a big message who want to make a big impact in the world.  Michelle is also the co-founder of The Canadian Podcast Network and MyPodcastCoach.com.  She has been mentoring and sharing her passion for podcasts since 2012.
To read more about Michelle Abraham go to:
About The Host: Tonia DeCosimo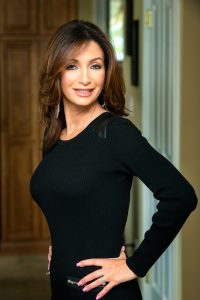 Tonia DeCosimo is the founder of P.O.W.E.R.- Professional Organization of Women of Excellence Recognized and editor-in-chief of P.O.W.E.R. Magazine. She is also an author, columnist, entrepreneur, and women's empowerment advocate. With 30 years in the publishing and advertising business, Tonia enjoys listening and learning from powerful women. She believes that their hard work and dedication deserves acknowledgement and recognition. One of Tonia's passions is to inspire and empower women and help them become their best.