Victoria Wieck puts her own spin on P.O.W.E.R.'s "Look Good; Feel Good" Series
 
About The Guest: Victoria Wieck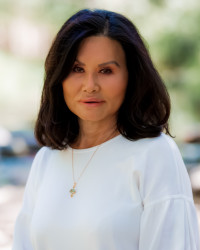 Victoria Wieck is the latest guest in P.O.W.E.R.'s "Look Good; Feel Good" interview series. Each episode of this special series explores the very real mind/body connection from the perspective of a professional working in a field that helps women be their best selves.
Let's face it, wearing the right piece of jewelry can you feel like a million bucks! In this episode, Victoria and Tonia talk about how wearing meaningful pieces of jewelry can boost your mood and spirit. They speak about the sentimentality of fine jewelry and how it gives you enjoyment your whole life and then lets you pass it on to someone else who will continue to treasure it. In addition, Victoria explains her thought process behind the beautiful and unique pieces she creates, as well as tips on basic rules of wearing jewelry
Victoria Wieck is a legendary jewelry designer, home shopping TV celebrity and podcast host.
About The Host: Tonia DeCosimo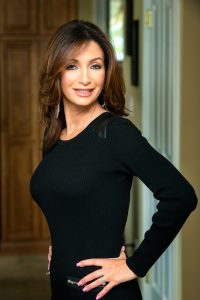 Tonia DeCosimo is the founder of P.O.W.E.R.- Professional Organization of Women of Excellence Recognized and editor-in-chief of P.O.W.E.R. Magazine. She is also an author, columnist, entrepreneur, and women's empowerment advocate. With 30 years in the publishing and advertising business, Tonia enjoys listening and learning from powerful women. She believes that their hard work and dedication deserves acknowledgement and recognition. One of Tonia's passions is to inspire and empower women and help them become their best.