Elisabeth Thieriot, a multi-talented woman handling multiple career positions and philanthropic endeavors, discusses her method of balancing it all and shares her knowledge of sun skincare and the controversies that surround it.
About The Guest: Elisabeth Thieriot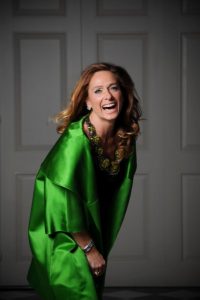 In this episode, I talk to the multi-talented Elisabeth Thieriot about her dreams as a child growing up in Poland.  As the owner of an amazing skincare line, Elisabeth discusses her views on wearing sun protection and explains her reasons for her beliefs.  She explains her feelings about her own health and happiness as a result of living with balance and how she accomplishes that.  We also talk about shifting to living in harmony with natural cycles and how that allows us to thrive and Elisabeth explains how to make that shift.  Elisabeth Thieriot tells us one habit of hers that makes her a more productive entrepreneur and tells us what the word power means to her.
Elisabeth Thieriot has been recognized worldwide for her work as an innovator, author, filmmaker, educator and leading professional in business development, and for her dedication to philanthropy.  She is currently President of Lions Gate Corporation, Founder and CEO of Replete Skincare, President of Elicosma Productions, LLC, and Publisher of FSHN Magazine.  Elisabeth authored the popular book "Be Fabulous at Any Age," and co-authored "Discovering Excellent Health." In her philanthropic work, Elisabeth actively works with Operation Diana, and is a charitable supporter of The Redwoods, Raphael House, Kids' Turn, Edgewood Foundation, and Prince of Wales' Charitable Foundation.
To read more about Elisabeth Thieriot go to:
www.linkedin.com/in/elisabeth-thieriot-05212417
www.facebook.com/ArtofSeasonalLiving
About The Host: Tonia DeCosimo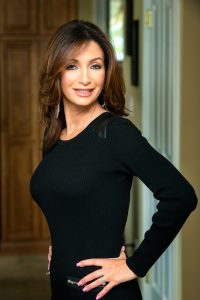 Tonia DeCosimo is the founder of P.O.W.E.R.- Professional Organization of Women of Excellence Recognized and editor-in-chief of P.O.W.E.R. Magazine. She is also an author, columnist, entrepreneur, and women's empowerment advocate. With 30 years in the publishing and advertising business, Tonia enjoys listening and learning from powerful women. She believes that their hard work and dedication deserves acknowledgement and recognition. One of Tonia's passions is to inspire and empower women and help them become their best.