By tapping into the joys, memories, smells, and colors of our childhood, we can pinpoint our passion and find our true calling. Sometimes we have to try other careers first, but eventually it will click and we will know what we want to do and hopefully will be fulfilled and happy.
About The Guest: Chef Donatella Arpaia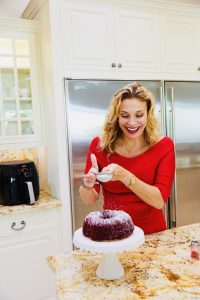 In this episode, I talk to Chef Donatella Arpaia about how her memories of her childhood summers spent in Italy taught her to love food and love others through her food.  Donatella tells us about her defining moment that prompted her to leave her legal career and pursue the food world.  She discusses her feelings of being rated the number one restaurant in NY and winning a James Beard Award.  Chef Arpaia explains how she hopes her guests can experience her childhood in Italy through her restaurants and why she is known as the "Meatball Queen." Donatella also fills us in on how she balances all of her roles, one thing she wants people to know about her, and what the word power means to her.
Chef Donatella Arpaia is an accomplished celebrity chef, dynamic restaurateur, television personality, author, entrepreneur, and a wife and mother of three.  As the child of first-generation Italian immigrants, her summers were spent in Italy on her mother's farm and in her father's hometown of Naples, growing up in the kitchens of his restaurants.  Donatella left her job as a corporate lawyer at age 26 to follow her true passion in the food world.  A year later, she opened her first restaurant, Bellini, in New York City.  Donatella has since opened up many other James Beard Award, Michelin Star, and 5-Star Diamond Award restaurants.  Donatella is well known as the head judge on Food Network's Iron Chef America and The Next Iron Chef.  She makes regular appearances on national television shows such as ABC's Good Morning America, NBC's TODAY Show, and many others.  Donatella is the Brand Ambassador for Philips Kitchen Appliances North America.
To read more about Elisabeth Thieriot go to:
www.linkedin.com/in/elisabeth-thieriot-05212417
www.facebook.com/ArtofSeasonalLiving
About The Host: Tonia DeCosimo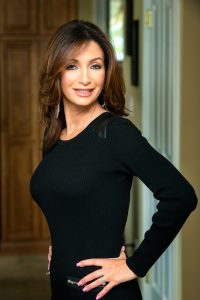 Tonia DeCosimo is the founder of P.O.W.E.R.- Professional Organization of Women of Excellence Recognized and editor-in-chief of P.O.W.E.R. Magazine. She is also an author, columnist, entrepreneur, and women's empowerment advocate. With 30 years in the publishing and advertising business, Tonia enjoys listening and learning from powerful women. She believes that their hard work and dedication deserves acknowledgement and recognition. One of Tonia's passions is to inspire and empower women and help them become their best.