Most of us dream of bec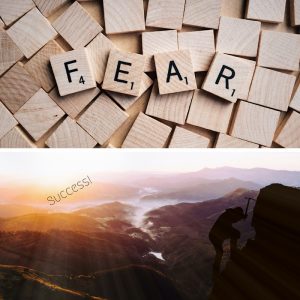 oming successful, even from an early age.  Success is perceived as power, wealth, and being at the top of your game.  Some people reach the level of success that they dreamed of while others never reach their goals and some are still striving.  There was a time when success for women was getting married, taking care of the home and raising children.  Today, success for women is having a partner, raising children, and having a career.  More is added to their plate and the fear of not being able to accomplish everything can definitely interfere with their success.
Some of the factors that may interfere with women achieving success are:
Fear of Being Overwhelmed
When you feel there is too much on your plate, too many responsibilities and pressures, you can become paralyzed with fear and unable to move forward to get things done.  Time management and realistic goals are a way to combat this fear.  Realizing and accepting the fact that you might not be able to get everything done in one day and taking the steps to prioritize the tasks will allow you to accomplish them in a methodical manner and remove the guilt and fear.
Fear of Failure
If you set a goal and you fail, many people will not pick themselves back up to try again.  The fear of failing a second time may prevent some from moving forward.  Others look at failure as a challenge to get back up to try again, and to make sure they succeed the second time around.  Failure can be a learning experience and in most cases turn into success in the future.  If we don't try, we will never succeed.
Fear of What Others Think
Besides being able to look at ourselves in the mirror, we are also overly concerned about other people's opinions and views of our efforts.  Especially in today's world of social media, everybody knows everyone else's business in a flash.  When others know that we have failed at something, unfortunately, in most cases we think that others are gossiping, disrespecting us, and shunning us as a loser.  We can't control what others think, but we can control how we react to it.  Don't allow yourself to succumb to what other's think.  Those very people that you are worrying about how they perceive you, might be in the same predicament or may even help you achieve your success.
Tips to Success
In many cases fear can control our day to day activities and future success.  To overcome these fears, we must challenge ourselves to accept the failure and move forward, learning from our mistakes.  If we physically fall down, our automatic response is to get up.  Mentally if we fall, or fail, our immediate response should be the same.  In most cases, our mental mindset is more powerful than our physical strength.  We need to train our mental outlook toward acceptance and positivity, just as we work out our bodies to be physically fit.
We all have choices and no one is responsible for your failures or for your success, but you.  By allowing fear to interfere with your dreams or goals, you have fallen prey to a negative mindset.  Take your fear, get the right gear, pull up your big girl panties, and move forward toward your idea of success.