The holidays can be a joyful time, offering a chance to reconnect with friends and family.  But they can also be stressful.  Not only do you still have to deal with COVID issues, but you may feel pressure to buy and give gifts and incur travel expenses that you can't afford.   You may feel the stress of preparations and events taking up too much time.  Think about what triggers stress for you personally during the holidays, then think of some solutions that will help to reduce that stress.  Here are some ideas to help scale things down and keep your sanity intact.
Financial Issues
The big word here is "budget."  Prepare a budget taking into consideration how much you can spend without adding to debt and digging a deeper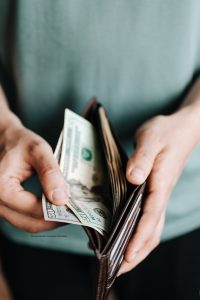 hole.  Put the credit cards away!  Break down the areas you need to spend money on such as gifts, food, travel, decorations, etc.  You may need to scale down on the amount spent on each gift, do a grab bag, or pick names and buy for only one person. With the inflated prices of food right now, it may be necessary to scale you're your Christmas/holiday dinner to a more affordable meal.  A recent news report mentioned a standing beef rib roast costing as much as $100 this year.  A potluck can spread the work among the guests.  It may be necessary to say no to travel again this year.  Holiday cards may need to be replaced with heartfelt emails or texts.  Don't be embarrassed that you have to scale back.  Many people are experiencing the same issues.  Prepare for a strict budget and stick to it.
The Holiday Blues
For some people, the holidays can be a source of stress and be a trigger for those who suffer from depression.  The term "Holidays Blues" is very real.  It can lead to unhappy memories, feelings of grief for those who are no longer with us, and now add in fear of getting COVID at gatherings.  Try to let go of the past and look toward the future.  Changes are part of life.  It is okay to cherish fond holiday memories from the past, but stagnating can lead to sadness.  It can often help to shift your focus during the holidays to helping others less fortunate through some volunteer work.  Helping to wrap gifts for a charity or assisting at a food kitchen will give you a new perspective.  If your depression becomes serious, consider seeking support through loved ones, community or religious organizations, or professional help.
Time Constraints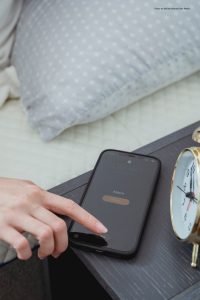 During this busy time of year, it is important to set realistic goals and keep expectations for the holiday season manageable.  You can't please everyone and this holiday does not have to be "the best yet."  Actually setting aside time in your calendar to relax in your home or get outside and see the decorated houses in your neighborhood will ensure you actually do these joyful things.  If you are cooking a holiday meal and feel overwhelmed, cut back on a side dish or ask for help.  Instead of writing out cards, sending a fun email or GIF on your phone instead will let people know you are thinking about them.
It Is Okay to Say "No!"
It is important realize that sometimes you just have to say "No."  You can't attend every party, bake for every holiday sale, or enjoy every holiday show.  Look at your list of events and invitations and be realistic about your calendar.  First, put in the events that are non-negotiable, and then see how many other things you can attend without creating a frantic holiday season.  Say "no" to the rest.  RSVP and simply explain that you are overbooked this year.
Combating Fatigue
After Daylight Savings Time, the darkness sets in earlier and we can feel like it is bedtime right after dinner.  Seasonally Adjusted Depression (SAD)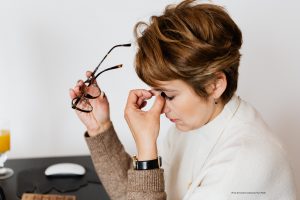 affects many people.   Add in all the holiday tasks, and we can feel downright exhausted.  It is important to keep up an exercise routine to stay fit and release endorphins in your brain.  Even just taking a short walk before or after meals can help.  If the weather is bad, have a dance party in your living room.  Moving your body gives you more energy, helps decrease stress, boosts confidence, and aids in getting a good night's sleep.  Also, try to maintain healthy eating during this time.  Save the rich foods and carb-laden treats for specific gatherings.  Eating healthy foods can also help avoid illness.
Paying attention to your own needs and feelings, taking breaks from some group activities, and keeping up with exercise, nutrition, and a sleep schedule should help you maneuver through the holidays feeling joyful and happy come January.