With Thanksgiving arriving in a few days, I have been thinking about the importance of thankfulness and gratitude.  Unfortunately, most of us don't think about this on a daily basis.  If we  were to do so, we would find ourselves happier, more fulfilled and connected to people and things that matter most in our lives. How do we manage to implement gr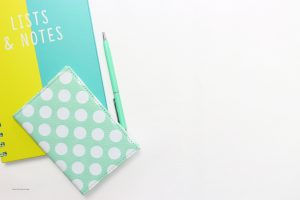 atitude into our busy lives?
Prepare a Gratitude List
Similar to a bucket list, writing a gratitude list is not difficult.  Make a list of people you want to show gratitude toward all year round.   It can be as simple as telling them specifically why you are thankful for them and what they mean to you.  This can be through a quick text, email, a card in the mail, or more importantly, a quick phone call to say thank you.   Showing them gratitude affirms that you are thinking of them throughout the year, not just at Thanksgiving.
Paying it Forward
Showing gratitude to a stranger can create a feeling of joy within you and also start a chain reaction, inspiring others to do the same.  Paying for a cup of coffee for the person behind you in line will not only make you feel like you did a good deed for someone but may come back to you tenfold one day.
Alleviate the Me-First Mentality
It is very easy to get caught up in the "me-first" mentality.  By getting out of that mindset and empathizing, you have the opportunity to make a difference for others.  For example, I have a neighbor who was just diagnosed with cancer. What can I do to help her during this difficult time?  Maybe I can drive her to an appointment, walk her dog after work or bring over a casserole so she doesn't have to cook.  Putting someone else's needs ahead of your own will bring you a sense of fulfillment while helping at the same time.
Keep a Gratitude Journal

By jotting down things you are grateful for each night before you turn out the light, you will feel a sense of peace.  Also, you may begin to seek out positives in your day, knowing that you will be writing them down later. This is a win-win situation; focusing on the positives during the day and feeling happiness and peacefulness at night.  Practicing gratitude brings about mindfulness and helps ground us by making us aware of our values and what we are thankful for.
Thanksgiving is a great time to begin a new tradition.  As you gather with friends and family this year, go around the table and tell each other how much they mean to you every day of the year.  Let that spark a daily habit of intentional gratitude that will create an immediate positive change in your world.