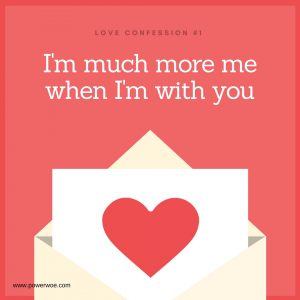 Women know what they would like for Valentine's Day (flowers, chocolate, jewelry, perfume) and they are happy to express it.  What about the man in your life?  Most men feel Valentine's Day is about giving more to their mate, rather than for receiving gifts for themselves.  However, let's face it, everyone likes to be thought of and appreciated.  So ladies, depending on your pocketbook and how you view Valentine's Day as a couple, here are a few suggestions.  Whether you are a business woman or a stay-at home mom, the best gift you can give a man is you in lingerie.  That aside, here are some ideas to help direct you to some other great gifts.
Gift Ideas
1. What are his hobbies?  Is he a car fanatic?  – tickets to the car wash.  Does he like to travel? – new piece of luggage or travel book about places he might want to go.  Is he into sports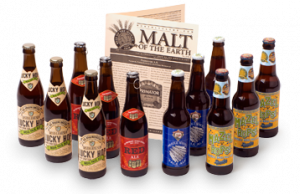 such as golf or football? – tickets to a game or new golf equipment
2. Does he enjoy wine, liquor or beer? – A monthly wine club or beer club, or a planned trip to a winery might be great.  The Wine of the Month Club was the very first and is still offering multiple club choices, www.wineofthemonthclub.com, or for the beer drinker, www.beermonthclub.com  
3. Does he enjoy coffee or espresso? – a mini espresso maker with fresh beans or gift certificate to his favorite coffee shop.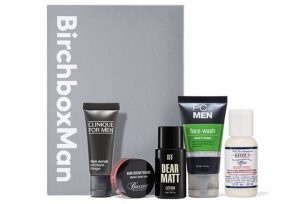 4. Is he the type who loves to groom himself? – Birchbox subscriptions are all the rage for both men and women.  They receive a monthly gift box (for whatever length of time you register for) filled with personalized grooming products to help make their routine easier and gives them an opportunity to try new items- birchbox.com.
5. Is he a daredevil? – How about a gift certificate for a flying lesson or tandem skydiving.
6. If he enjoys sweets – Godiva chocolate is always wonderful.
7. Does he love a massage? – a gift certificate to a masseuse or your own handwritten tickets to redeem for massages lovingly given by you.
8. Is he a foodie? – a simple candlelight dinner with a card expressing your appreciation can't be beat.
Think Outside the Box
Thinking outside the box with his interests in mind should lead you to the right gift.  Hopefully these suggestions will motivate you to find creative gift ideas for the men in your life that they will remember long after Valentine's Day is over.  Have a very happy Valentine's Day!