Harris Faulkner, How Her Faith Moved Mountains 
About The Guest: Harris Faulkner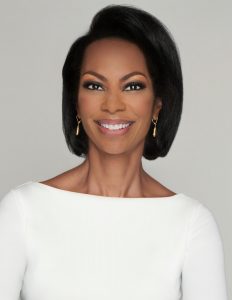 In this episode, I speak frankly with Harris Faulkner about her upbringing as an Army brat, how the pandemic changed her view on life, and what inspired her to write her new book.  Harris openly and honestly shares stories about her personal life, including how she manages raising two teenage daughters while being a working mom.  She also expresses her views on the state of the world today reminding us that now, it is more important than ever, to put our faith and trust in God.
As a black female journalist, Faulkner is a trailblazer in her field.  She is currently the anchor of Fox News Channel's The Faulkner Focus and serves as the co-anchor of Outnumbered.  Faulkner joined FOX News Channel in 2005 and previously anchored Outnumbered Overtime with Harris Faulkner, which was number one in its timeslot since its 2017 launch. She is excited for the release of her third book, "Faith Still Moves Mountains: Miraculous Stories of the Healing Power of Prayer", which will be available November 15.
To purchase the new book, click here.
About The Host: Tonia DeCosimo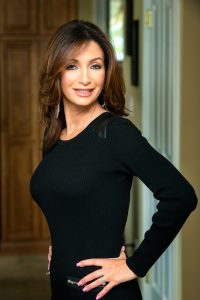 Tonia DeCosimo is the founder of P.O.W.E.R.- Professional Organization of Women of Excellence Recognized and editor-in-chief of P.O.W.E.R. Magazine. She is also an author, columnist, entrepreneur, and women's empowerment advocate. With 30 years in the publishing and advertising business, Tonia enjoys listening and learning from powerful women. She believes that their hard work and dedication deserves acknowledgement and recognition. One of Tonia's passions is to inspire and empower women and help them become their best.