Dr. Kelly Mattone Kicks Off P.O.W.E.R.'s "Look Good; Feel Good" Series Cosmetic Physician Dr. Kelly Mattone Helps Viewers Navigate the Aging Process
 
About The Guest: Dr. Kelly Mattone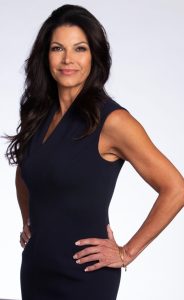 Dr. Kelly Mattone is the first guest in P.O.W.E.R.'s "Look Good; Feel Good" interview series. Each episode of this special series explores the very real mind/body connection from the perspective of a professional working in a field that helps women be their best selves.
In this episode, Dr. Mattone explains the actual science behind the look good; feel good connection, the most current non-surgical anti-aging treatments available, and gives viewers her top tips on how to keep skin looking its best. She also talks about how she gives back to the community and why it is so important to her.
Dr. Mattone is a cosmetic physician and owner of Aesthetic Medical Studio in Great Neck, New York. She has distinguished herself in the health, beauty, and fitness industry as a respected medical expert, guest speaker, contributing writer, guest beauty editor, medical correspondent, and spokeswoman on local and national stages. Motivated by her passion to make people look and feel good through non-evasive methods, Dr. Mattone has literally changed the face, shape and hairlines of thousands of men and women without surgery or downtime.
About The Host: Tonia DeCosimo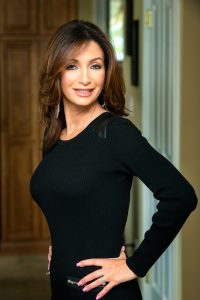 Tonia DeCosimo is the founder of P.O.W.E.R.- Professional Organization of Women of Excellence Recognized and editor-in-chief of P.O.W.E.R. Magazine. She is also an author, columnist, entrepreneur, and women's empowerment advocate. With 30 years in the publishing and advertising business, Tonia enjoys listening and learning from powerful women. She believes that their hard work and dedication deserves acknowledgement and recognition. One of Tonia's passions is to inspire and empower women and help them become their best.