Alicia Grande Joins Tonia for her "Look Good; Feel Good" Series
 
About The Guest: Alicia Grande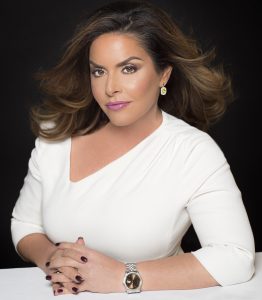 Alicia Grande joins Tonia for P.O.W.E.R.'s "Look Good; Feel Good" interview series.  Each episode of this special series explores the very real mind/body connection from the perspective of a professional working in a field that helps women be their best selves.
In this episode Alicia gets personal, talking openly about getting older and why she feels so strongly about the look good /feel good connection.  She explains how her products help women achieve their "full potential" without going under the knife and talks about her new product line of gummies that deliver a variety of health benefits.  Alicia also shares some of her own tips for managing anxiety and the pressures of her personal and professional life.
Alicia Grande is a former P.O.W.E.R. cover girl and is CEO of the cult-favorite beauty brand, Grande Cosmetics.  Best known for its famous Grande-LASH lash enhancing serum, the company also offers a complete beauty line with over 40 double-duty skincare infused products that sell on Amazon, Sephora, Ulta, Macy's and beyond.
About The Host: Tonia DeCosimo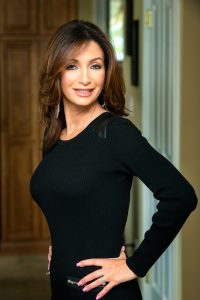 Tonia DeCosimo is the founder of P.O.W.E.R.- Professional Organization of Women of Excellence Recognized and editor-in-chief of P.O.W.E.R. Magazine. She is also an author, columnist, entrepreneur, and women's empowerment advocate. With 30 years in the publishing and advertising business, Tonia enjoys listening and learning from powerful women. She believes that their hard work and dedication deserves acknowledgement and recognition. One of Tonia's passions is to inspire and empower women and help them become their best.