Katherine Sempecos joins Tonia for P.O.W.E.R.'s "Look Good; Feel Good" Series
 
About The Guest: Katherine Sempecos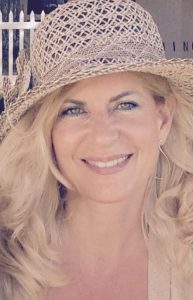 Katherine Sempecos joins Tonia as a guest in P.O.W.E.R.'s special "Look Good; Feel Good" interview series. Each episode of this series explores the very real mind/body connection from the perspective of a professional working in a field that helps women be their best selves.
In this episode, Katherine shares her first-hand knowledge of the Look Good; Feel Good phenomenon based on her own childhood experiences and those of her patients. She talks about how she got started in the anti-aging business, the revolutionary products and services she offers, and her new ground-breaking retreat that will be opening in Athens, Greece.
Katherine Sempecos is a licensed medical aesthetician, medical laser technician, and official laser HR/SR trainer. She founded PRISM Med Spa in Roslyn, New York which was voted "Best Spa on Long Island's North Shore." Katherine has a loyal clientele and has even treated the cast of the Real Housewives of New Jersey.
About The Host: Tonia DeCosimo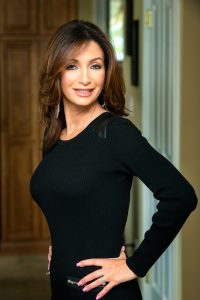 Tonia DeCosimo is the founder of P.O.W.E.R.- Professional Organization of Women of Excellence Recognized and editor-in-chief of P.O.W.E.R. Magazine. She is also an author, columnist, entrepreneur, and women's empowerment advocate. With 30 years in the publishing and advertising business, Tonia enjoys listening and learning from powerful women. She believes that their hard work and dedication deserves acknowledgement and recognition. One of Tonia's passions is to inspire and empower women and help them become their best.