Tsikki Thau joins Tonia for P.O.W.E.R.'s "Look Good; Feel Good" Series
 
About The Guest: Tsikki Thau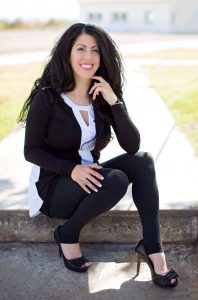 Tsikki Thau joins Tonia as a guest in P.O.W.E.R.'s special "Look Good; Feel Good" interview series.  Each episode of this series explores the very real mind/body connection from the perspective of a professional working in a field that helps women be their best selves.
In this episode, Tsikki shares why she believes you need to feel good first, before you can look good, and how stress plays a huge part in a person's ability to feel their best.  She talks about the most common stressors she sees in her clients and helpful advice to control stress.  As the visionary behind the revolutionary technique – S.N.A.P. – she explains how her instant stress relief method can help those people who only have a few minutes each day to tend to their well-being and health.  A huge proponent of teaching students useful tools to manage stress so they can lead happy lives, she also talks about her dream to implement a stress management and meditation curriculum in education systems and worldwide.
Tsikki Thau, is an acclaimed author, mentor, meditation, stress management expert, public figure and philanthropist.  She is considered a foremost authority in mind-over-body techniques.
About The Host: Tonia DeCosimo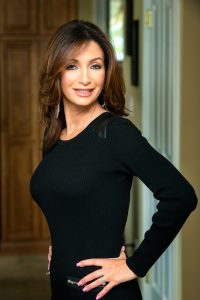 Tonia DeCosimo is the founder of P.O.W.E.R.- Professional Organization of Women of Excellence Recognized and editor-in-chief of P.O.W.E.R. Magazine. She is also an author, columnist, entrepreneur, and women's empowerment advocate. With 30 years in the publishing and advertising business, Tonia enjoys listening and learning from powerful women. She believes that their hard work and dedication deserves acknowledgement and recognition. One of Tonia's passions is to inspire and empower women and help them become their best.