Dr. Heidi L. Huhn Explains Some Security Measures to Help Keep Our Home Computers Safe.
About The Guest: Dr. Heidi L. Huhn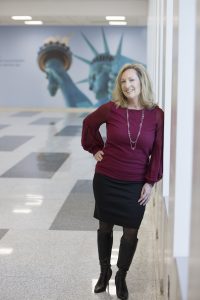 In this episode, I talk with Dr. Heidi L. Huhn about her choice of career with the CIA and about positions for women within the CIA. We discuss one specific thing we do to jeopardize our home computers to hackers and she presents some simple security measures that can help us to avoid being hacked on our home computers. Dr Huhn explains what to do if we have been hacked. She recommends a book for our community to read and tells us what the word power means to her.
Dr. Heidi L. Huhn is a technical intelligence officer and cyber security manager with the Central Intelligence Agency (CIA). With over 25 years' experience, Dr. Huhn works with congressional and national-level intelligence organizations, the Department of Defense, and commercial sectors. She is responsible for cyber security, the information security program, global intelligence, and protecting the agency's systems. For the past six years, Dr. Huhn has served as an adjunct professor with American Public University.
To read more about Dr. Heidi L. Huhn, go to:
linkedin.com/in/dr-heidi-huhn-b336843
About The Host: Tonia DeCosimo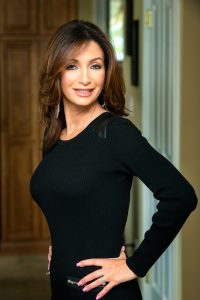 Tonia DeCosimo is the founder of P.O.W.E.R.- Professional Organization of Women of Excellence Recognized and editor-in-chief of P.O.W.E.R. Magazine. She is also an author, columnist, entrepreneur, and women's empowerment advocate. With 30 years in the publishing and advertising business, Tonia enjoys listening and learning from powerful women. She believes that their hard work and dedication deserves acknowledgement and recognition. One of Tonia's passions is to inspire and empower women and help them become their best.